There are a lot of platforms you can use to set up an online store nowadays. Two of the most popular options are WooCommerce and Shopify, and it's easy to see why since they both pack so many features. In fact, choosing between them can be a challenge in itself.
In this article, we're going to give you our two cents on the WooCommerce vs Shopify debate. We'll compare both platforms on ease of use, cost, customizability, and security to help you pick the best one for your needs.
Let's get to it!
What to Look For in an eCommerce Platform
At its core, an eCommerce platform needs to provide you with the basic tools you need to create product pages and process payments. Technically, this is the bare minimum you need to set up an online store. However, in practice, you'll want to access more functionality than that if you want your store to be a success.
Let's break down some of the features you should look out for in a solid eCommerce platform:
Support for multiple payment processors.
Product taxonomies and a search feature.
In-depth customizability.
Third-party service integrations.
Robust security.
That's a lot to keep in mind, but the good news is that you have plenty of excellent options to choose from. Shopify and WooCommerce are two of our favorites, and throughout the next sections, you'll come to see why that is. First off, let's introduce both platforms briefly before we dig into what makes them special.
WooCommerce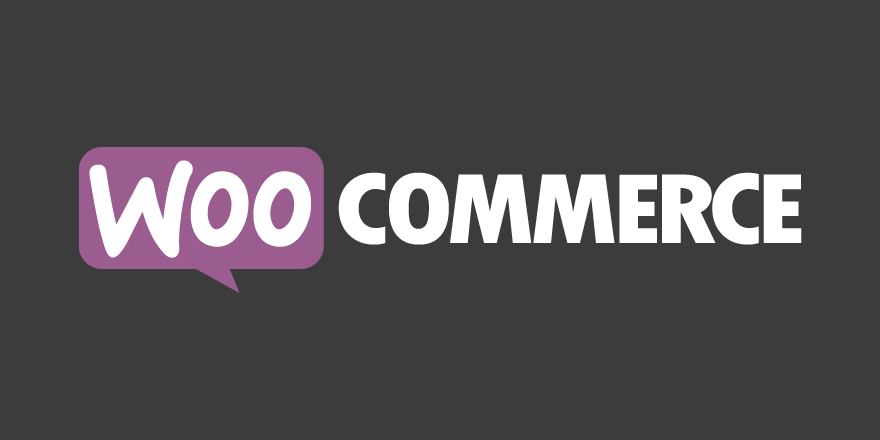 When it comes to WordPress plugins, few of them are as ambitious as WooCommerce. This open-source plugin transforms WordPress into a full-featured eCommerce platform.
With WooCommerce, you can sell both digital and physical products. You can also use regular WordPress themes and plugins alongside it, which means the platform is almost endlessly customizable.
Shopify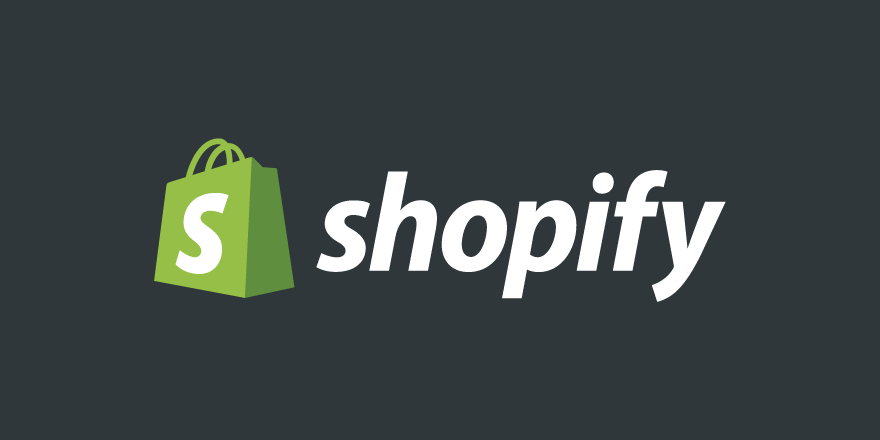 Shopify is a fantastic eCommerce platform that features an intuitive drag-and-drop store builder, and you get access to several modern themes. On top of that, the platform also provides integration with over 100 payment gateways, so you'll never be lacking ways to process payments. Shopify stores also include built-in analytics, which can be invaluable when it comes to growing your store.
Unlike WooCommerce, Shopify is a hosted platform, which means that you'll need to sign up to the platform to use it. Shopify's plans start at $29 per month.
WooCommerce vs Shopify: A Head-to-Head Comparison
It would be impossible to discuss what makes both these eCommerce platforms such great choices in a single section. With that in mind, we decided to compare them from five angles. First off, let's talk about the process of setting up a store with each of them.
1. Setting Up a Simple Store
You can use both WooCommerce and Shopify to set up complex eCommerce operations. However, for this section, we'll judge them solely on how simple it is to set up a basic online store.
With Shopify, you need to sign up for an account before you can do anything else. The good news is the platform offers a 14-day free trial which doesn't require a credit card. That means you can test the platform thoroughly before committing to it.
Once your account is ready, Shopify will set up a basic store for you. This will apply the default theme, which looks like this: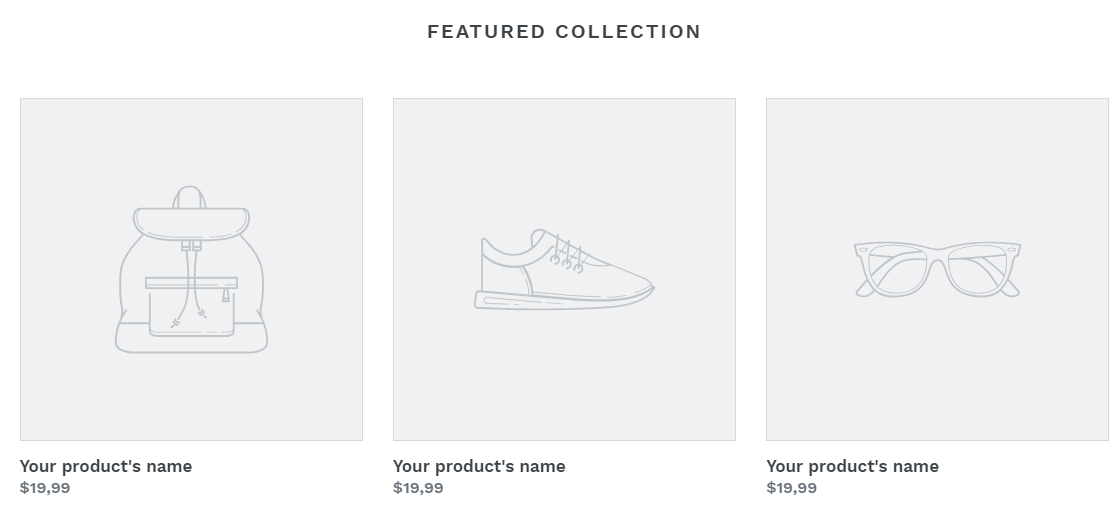 Go ahead and switch to a new theme from the Online Store > Themes tab: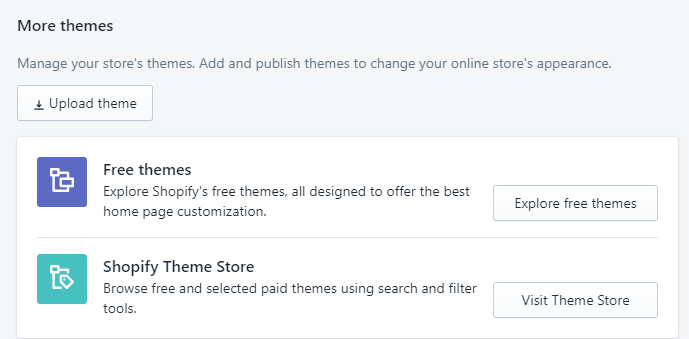 Once you find a theme you like, you can customize it using the drag-and-drop editor we mentioned earlier. When you get your store looking the way you want, you can start adding products from the Products tab: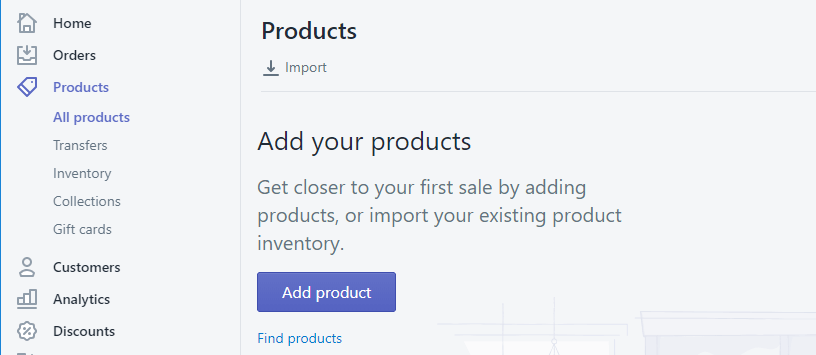 When you go to add a product, you'll see a simple editor that enables you to set a title and description. You can also upload product images and categorize the item from this screen, on top of setting a price and configuring its shipping options: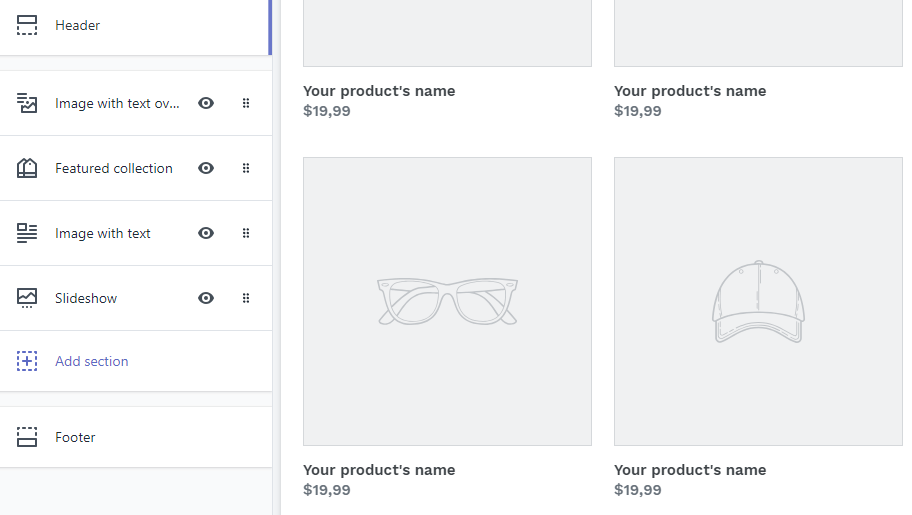 As soon as you publish your product, it'll show up on your homepage. At this point, you'll also need to configure your payment settings before your store is ready. However, Shopify doesn't enable you to do this until you purchase a plan and enter your credit card information.
That's too bad, but it should give you an idea of how simple it is to set up an online store with Shopify is pretty straightforward. In fact, adding a few items and customizing your homepage shouldn't take you more than a couple of hours.
Let's move on to WooCommerce. If you want to use the plugin, you'll first need to have a WordPress site ready to go on your web host of choice. As soon as you install WooCommerce, the plugin will prompt you to complete a setup wizard. We recommend you do this since the wizard covers all your store's basic configuration. Bear in mind that the steps and options available will vary slightly depending on your store's location, so the following example may be somewhat different from what you'll see.
First off, the wizard will ask you to enter some basic information about your store. This includes where it's based, what currency you want to use, and what type of products you want to sell:

Next up, you'll be able to choose which payment processor to use. Out of the box, WooCommerce supports both Stripe and PayPal, but you can add more options later: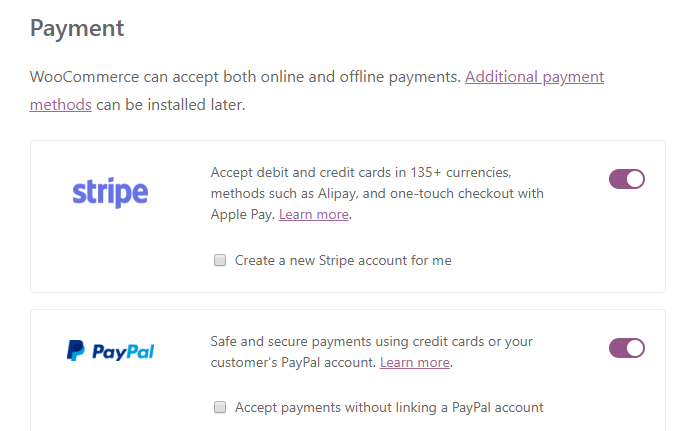 In the following section, WooCommerce will ask you what areas you plan on shipping to, and which measurement units you want to use: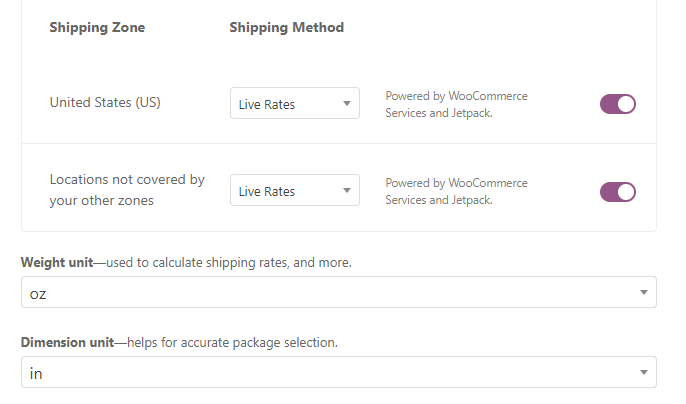 Finally, the plugin will show you a list of recommended settings you can use to get your first store up faster. For example, it can set you up with free Storefront theme, automate the way your store collects taxes, and integrate with MailChimp: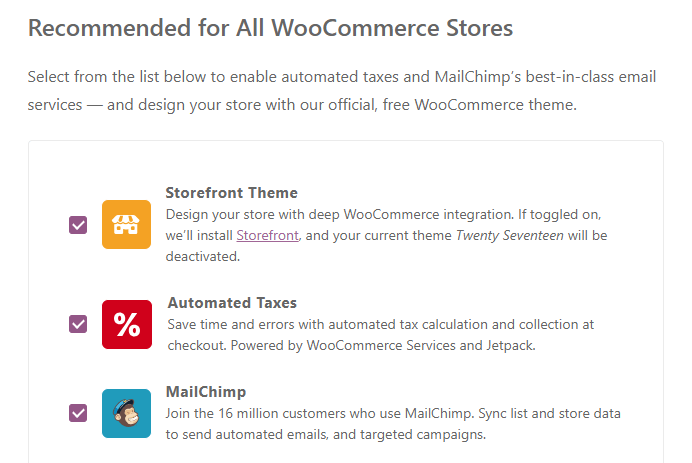 We want to get our store ready ASAP, so we enabled all three options. Your store will now be ready, and you'll be given the option to add your first product by clicking on the Create a product button: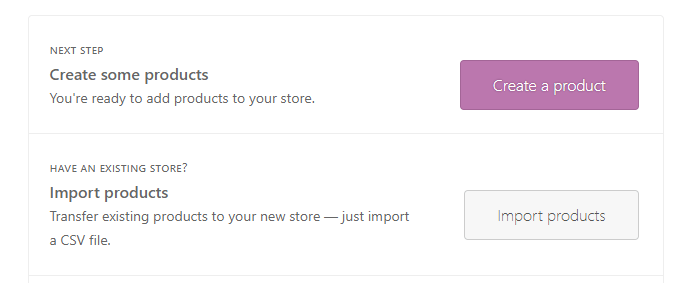 Adding products is done using the standard WordPress editor, with a few extra settings. Overall, the product-creation experience is very similar between Shopify and WooCommerce: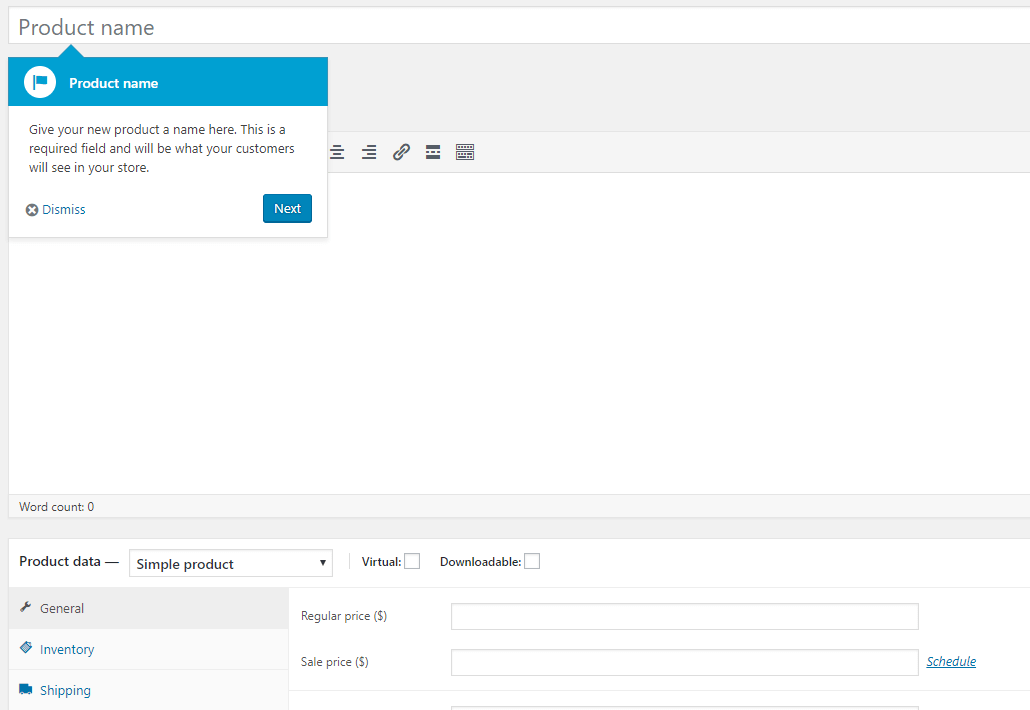 After your first product is ready, your store is basically good to go. You'll still need to configure your payment options, though, which you can do from the WooCommerce > Settings > Payments tab:

Overall, both platforms make it pretty easy to set up a new store. Shopify does enable you to customize your store's aspect more easily, though, thanks to its built-in website editor. You can also get similar functionality using plugins and themes, but it takes a couple of extra steps.
2. Calculating the Cost of Opening Your Store
Next up, we're going to talk about what type of budget you need to get a store running with both platforms. With Shopify, you can use your free trial to build your store, but you'll still need to activate it before you can start processing payments. As we mentioned earlier, Shopify's plans start at $29 per month with access to the platform's basic features:

Keep in mind, you'll also need to purchase a domain, which usually costs around $10-50 per year. Some of Shopify's apps are also pay-to-play, so if there's a particular feature you intend on adding, you'll probably want to browse the store beforehand to see how much it'll cost you.
Finally, it's worth noting that Shopify will take a percentage of all your sales depending on what payment processors you use. The percentages themselves are low, but they can add up over time:

As for WooCommerce, you'll also need to pay for hosting for your site. However, in most cases, a small online store should perform nicely with a good shared hosting plan or a Virtual Private Server (VPS). At most, you should be looking at anywhere between $5-15 for hosting. Likewise, you'll also need to purchase a domain, so add another $10 or so to that price.
When it comes to extensions, WooCommerce offers plenty of free options. However, the paid options can be rather expensive: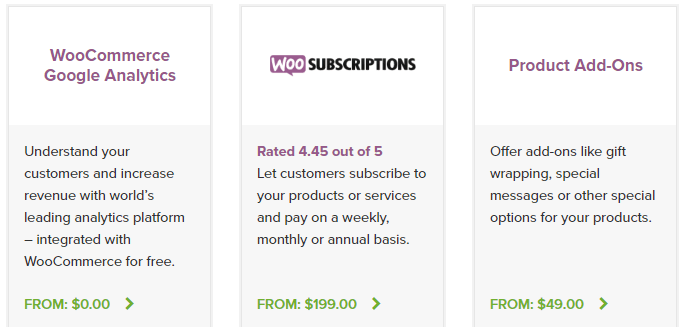 Overall, both Shopify and WooCommerce are similar when it comes to the cost of setting up a new store. However, if you play your cards right, you can set up a WooCommerce store for less than $15. Plus, you won't need to pay a fee for any of the sales you make. This can make WooCommerce the cheaper alternative.
3. Customizing Your Store
Both WooCommerce and Shopify provide you with plenty of options when it comes to customizing your store. With Shopify, you get access to a simple drag-and-drop editor that's a walk in the park to use: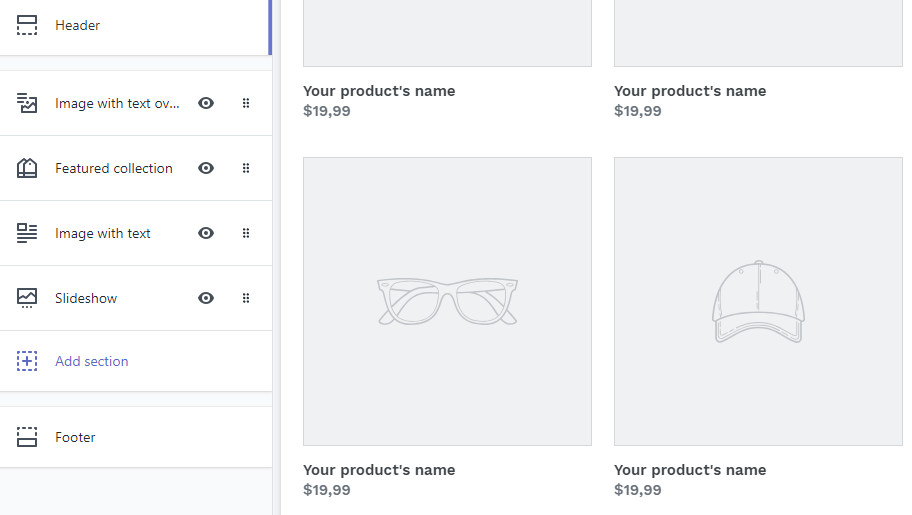 You also get hundreds of themes to choose from, so creating a visually appealing store is pretty straightforward: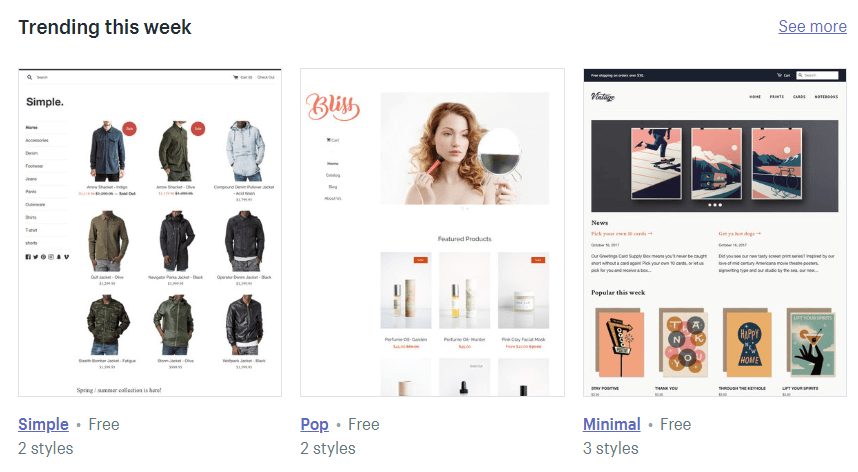 WooCommerce is no slouch when it comes to customizability either. Although it doesn't include a website-builder tool right out of the box, some themes provide you with similar options.
If you want more options, you have access to thousands of themes and extensions you can use to customize every aspect of your WooCommerce store.
Although changing the style of your Shopify store is easier, WooCommerce takes the cake in this aspect due to sheer numbers. Given WordPress' popularity, few (if any) other platforms can compete with all the customizability options it offers.
4. Making Your Store Secure
One of the great things about using Shopify is you don't have to worry much about security. They've paid a lot of money in security bounties over the years, and they make sure users don't have to worry about breaches. That being said, if you don't follow good security practices for your store – such as using a unique username and password – all the features in the world won't keep it safe.
WooCommerce, on the other hand, approaches security differently. Your web host will provide some basic security features if you chose a good one. However, if you really want to protect your WordPress website, you have to take matters into your own hands.
Since WordPress is an open-source platform, you can do pretty much anything you want with it. If you have the time, you can turn your store into the online equivalent of Fort Knox, all using manual tweaks and free plugins.
Shopify provides a more secure experience out of the box. However, it doesn't enable you to play around with advanced security settings. If you want full control over those, then you'll likely want to use WooCommerce.
Conclusion
When it comes to picking a platform for your online store, both WooCommerce and Shopify are excellent platforms. Which you should use depends largely on your store's requirements and how much control you want over its settings.
If you're looking to set up a simple online store, it can be easier to get started with Shopify, and you won't even have to look for hosting. However, WooCommerce offers a lot more customizability. After all, the platform is built on top of WordPress, and it's a good fit for almost any kind of store.